References - Customers & Partners
Partner

WBS Innovation provides an high quality consultant service for projecting and developing of computer software. It provides ready-to-use vertical solutions that help to optimize or automate business processes.

Exaltech is a team of young engineers specializing in human-centered technology applied to business. From traditional solutions to augmented reality.
Customers

Bristol-Myers Squibb is a global biopharmaceutical company focused on discovering, developing and delivering innovative medicines for patients with serious diseases.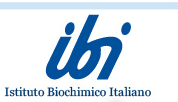 IBI (Istituto Biochimico Italiano) is a pharmaceutical company with research objectives, innovation and production.

CordenPharma is an expert Contract Manufacturing partner helping leading pharmaceutical and biotechnology companies link their requirements for product success with their patients' healthier lives.

Catalent is global provider of delivery technologies, development, drug manufacturing, biologics, gene therapies and consumer health products.